Customised logo mats and printed logo matting by the UK's expert mat designers!
Grimeford Mill is a well-established company located on the edge of the West Pennine Moors specialising in providing products to the domestic and commercial market. We aim to supply high quality products to our customers and pride ourselves on exceptional customer service. If you don't find what you are looking for on our website, please do not hesitate to contact us here and we will be more than happy to help.
Get Started Now
About Us
About us and our bespoke logo mat experience…
Grimeford Mill is an internet based manufacturer and distributor of domestic and commercial entrance matting products including Natural Coir Matting, man-made Entrance Matting and bespoke logo matting products for indoor and outdoor use.
Get started now
More about us
A very customer focussed and helpful approach!
"Excellent order reception with a proactive call to us to check requirements and to offer a useful addition. Unfortunately there was a problem with cutting of original delivery but they made a brilliant recovery with a very customer focussed and helpful approach, with no quibbles. Ended up very satisfied. Very fast delivery." – B Greenwood, York.
Perfect!
"Perfect!! Lee was very professional and courteous. Took time to explain, choices and options and delivery was very fast." – C Taylor, London
A bench mark for on-line businesses!
"After one simple telephone call the order was placed and delivered in the matter of days, a bench mark for on-line businesses." – J Dixon, Bridgend
Clear management of expectations!
"Just received pieces of coir matting ordered over the Christmas period and am pleased with your service and product. I particularly liked the clear management of expectations on ordering (mark of a competent and sensible outfit to say simply and clearly what will be done and when)." – Tim, London
Proudly producing customised logo mats for some of the UK's most well known companies…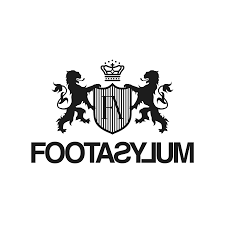 Tailor made to your exact specification…
Do you have a specific graphic or logo that you require on your entrance matting? Does the entrance mat need to be an irregular shape? Our bespoke matting service covers allows us to take your original design works and make a mat that not only looks great but fits exactly how you need it to.